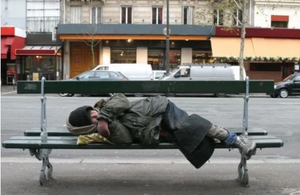 You might see them as you drive or walk through Binns Park in Lancaster (PA).  They're often cold and hungry, and they could use some help.  They are the part of Lancaster' homeless population.  Sometimes, for a variety of reasons, the help that's offered through local agencies and shelters doesn't get to them.  That's where Dave Costarella and his "My People On The Streets" project comes in. 
Dave cares for the people who remain on the street.  He's not part of an organization or group, he's literally a community super hero; an unaffiliated do-gooder trying to keep people alive and make their lives better. 
Dave does most of this on his own, but he does need help.  Each fall/winter, he collects donations of clothing, plus money to buy the food he makes and distributes to his people.  Sometimes he needs to buy the clothing he hands out.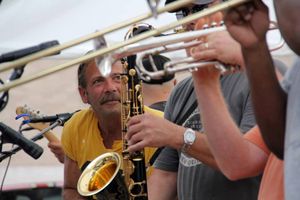 All of this takes time and money. 
In order to support his work and build community in our city, The Fulginiti Family Band is donating all proceeds from our new holiday single to Dave Costarella for "My People On The Streets". 
Our new single, Snowfall, is a bossa nova-influenced cover of Claude & Ruth Thornhill's somewhat lesser-known classic song from 1941.  It's been recorded by many over the years, including Tony Bennet, Ramsey Lewis and The Monkees. 
Our version features Bailey & Ally Fulginiti in some tight vocal harmonies, with Todd Fulginiti and Tom Herr setting the scene with percussion, guitar, bass and flugelhorn. 
This is Fulginiti Family Band's 5th consecutive, holiday fund-raising release, and in that time we've raised over $4,000 for causes both local and national. 
Snowfall releases on December 1, 2022 and will be streamable on all major platforms.  Downloads are available for a donation at www.toddfulginiti.com, www.baileyfulginiti.com, and in the near future on Bandcamp. 
All money received from Snowfall will be given to "My People On The Streets". 
We hope you'll help us reach our fundraising goal of $2,000 while enjoying Fulginiti Family Band's latest holiday music.