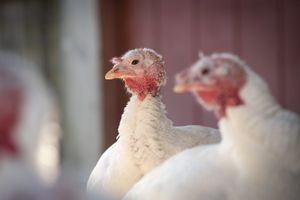 Each month I donate 5% of my earnings from Todd Fulginiti Music to a non-profit group that's doing good things in my local area or elsewhere in the world.  This month, the recipient is the Farm Sanctuary. www.farmsanctuary.org
This group rescues farm animals from abusive conditions.  These creatures often live a life of misery and suffering before they end up as our food, and laws protecting them can be few and weak.  The Farm Sanctuary rescues as many animals as they can, and prolongs their life by finding them homes as companions or pets. 
There's a musical connection to this group as well.  Lancaster bassist Keith Mohler, who passed in 2014, was a major force for animal welfare in Pennsylvania and for the creation of Farm Sanctuary. Donations to Farm Sanctuary not only reduce animal suffering, they also pay tribute to Keith and his work. 
Read more about Keith Mohler's story here. 
To make a donation to Farm Sanctuary, visit their website.
Thanks to Lancaster musician and bassist Bruce Campbell for bringing Farm Sanctuary to my attention.