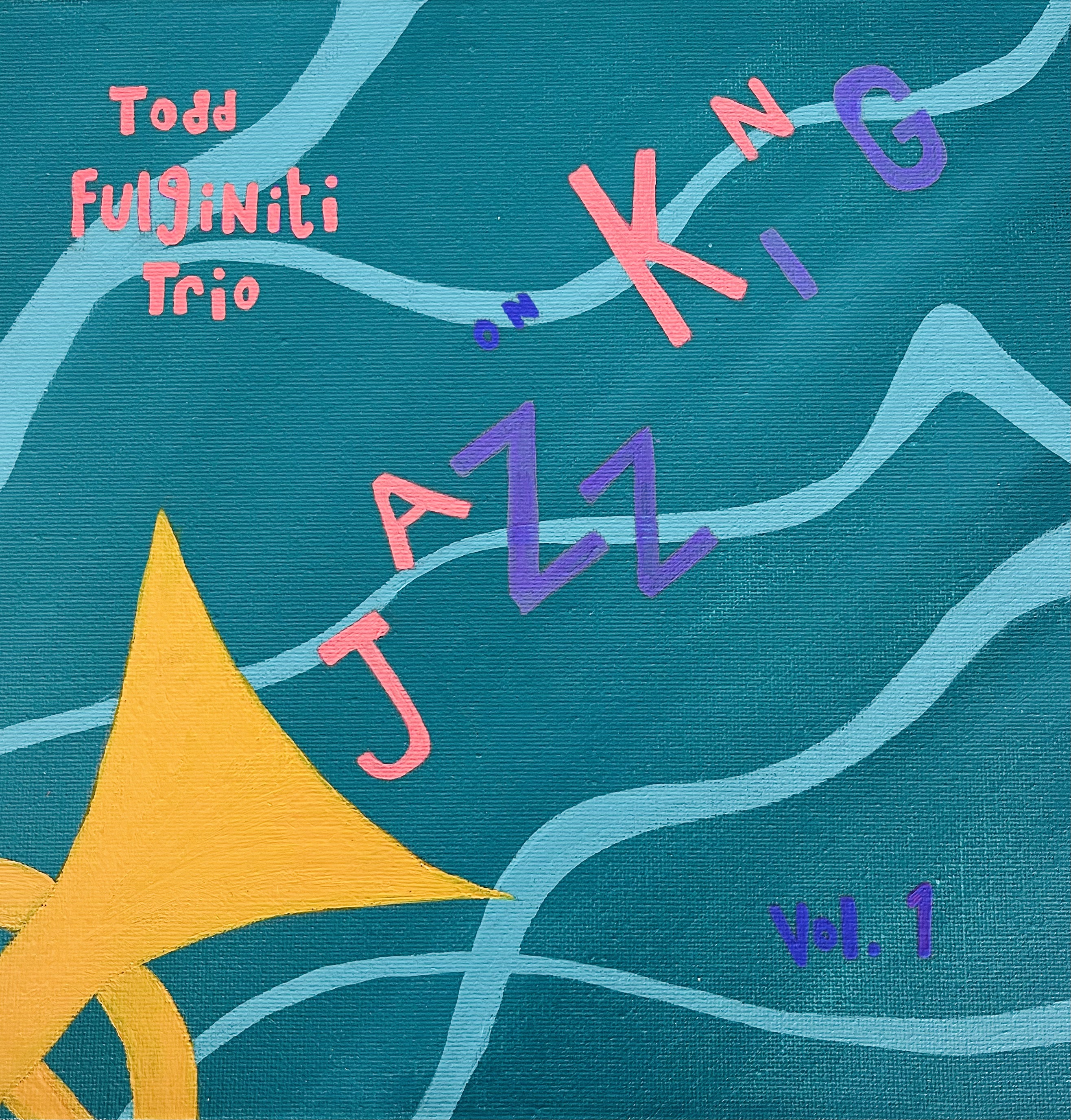 I'm very happy to announce the release of my new album, Jazz On King Vol. 1. The music will be available on September 22, and features Dave Winter (keys), Dave Santana (drums), and Bailey Fulginiti (as guest vocalist on several tracks).
Presave it on Spotify here. You can also preview the music here.
Jazz On King Vol. 1 is a set of tunes inspired by the twice-monthly Jazz On King gigs I've been playing for the past 2 years at Tellus 360 in Lancaster.  Bill Speakman, of Tellus, wanted to feature jazz at the venue but from a slightly different angle.  Rather than the standards-heavy sets heard at restaurants, or the often intense playing heard in more serious jazz clubs, Bill wanted the music to conjure the feeling of being inside a Josh Agle painting (aka Shag), or perhaps at a Mod party in late 1950's London.
We worked on the repertoire list together and came up with what we think is a relaxing, fun, groovy and sometimes cinematic playlist that captures the vibe Bill was looking for and the energy we both love.
Jazz On King may seem like a strange name for a jazz night and an album, but Tellus is located on King Street in Lancaster, thus the name.
This is a digital only release for now.  Physical products, such as vinyl records and cd's, are difficult these days. Vinyl is expensive to produce.  Cd's are cheaper but most people aren't buying them anymore.  Nevertheless, I hope to have info soon about possibly getting the album pressed in some format.
Things started out as just a casual recording session. I wanted to record the group just so we had a record (no pun intended) of what we sounded like; something we could listen to for our own enjoyment when the gig eventually ends.  It was only after we had the recording mostly done that I started thinking about finishing the whole thing and releasing it.  
My daughter Ally created an album cover that I think really captures the vibe of the music.  The recording was done by engineer Steve Puffer at Parallel Productions in Willow Street, PA; and mixed by Thomas Blondet of Rhythm & Culture Records in Washington DC. I got some great production help from Bill Speakman as well.  Thanks to everyone for their contributions- and especially to Dave Winter, Dave Santana and Bailey Fulginiti for their great playing & singing.
Jazz On King is intended to be a fun and relaxing record.  I hope you'll give it a listen.
For more info & upcoming events, visit www.toddfulginiti.com