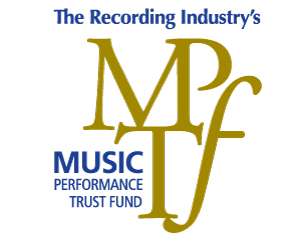 If you took a look at my gig calendar, you'd see something similar to the EKG of a dead person- until April.  This month, the gigs have come in like an avalanche! 
But why?  How did we go from near zero to near crazy in just one flip of the calendar page? 
The answer has to do with a group called the Music Performance Trust Fund, and the special grants they've made available to musicians in order to get them working again, (and safely) during the pandemic. 
The Trust Fund was created in 1948, to help settle a labor dispute between professional musicians and the recording industry.  The issue at stake was royalty payments to musicians.  The musicians union (American Federation of Musicians) went on strike, effectively shutting down all recorded music (including for TV shows, movies, etc. ) until a resolution was reached. 
Part of that resolution included the creation of a Music Performance Trust Fund.  The result is that every time a person purchases or streams music, the recording industry is required to contribute a small amount to the trust fund. 
At this point, nearly 75 years later, the trust fund is very healthy financially and can fulfill its mission of providing free, live musical performances to the public while supplying fair wages and employment for professional musicians.  The Music Performance Trust Fund is managed by the American Federation of Musicians and performances are funded through a variety of programs that make use of the money in the trust fund.  Thousands of community and school performances are produced across the country each year, many of which are done for audiences that would otherwise go without. 
In response to the pandemic, the MPTF has temporarily expanded its grant programs, making it very easy for musicians to book performances.  All that's needed is a co-sponsor, a venue, and a few pieces of paperwork.  Typically, the co-sponsor has to foot part of the bill for the musicians, but under this temporary grant expansion, the MPTF pays 100% of the costs. 
Yep- that's free music for audiences and the venues/business that host the performances.  Audiences get live music, musicians get paying gigs, and a third party pays the whole bill.  It's a win for everybody! 
The window for this expanded grant program is slim and ends soon- so I booked as many gigs in April as I could before funding goes back to normal and we're forced to get gigs "the old-fashioned way". 
But I'm certainly grateful for the opportunities the MPTF has given me to return to doing what I love- playing music for audiences.